September 12, 2009 at Igor's Residence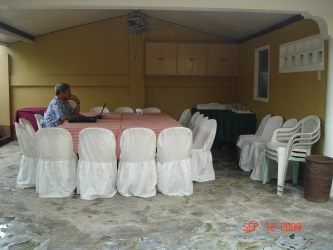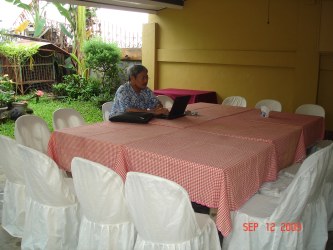 Igor silently waits for the attendees while he prepares for the TGRF Directors' meeting.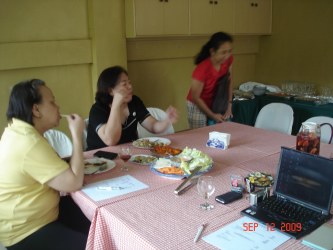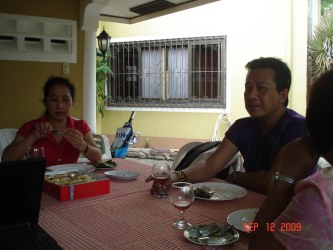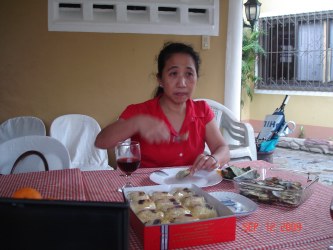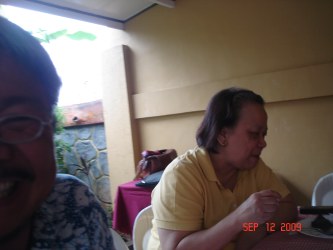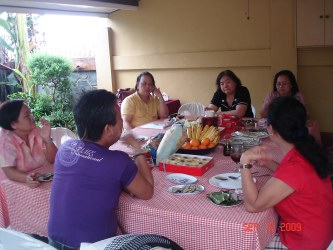 Then they filed in one at a time. TGRF meeting muna before the confrence begins.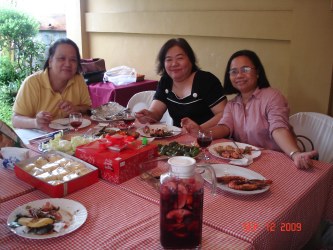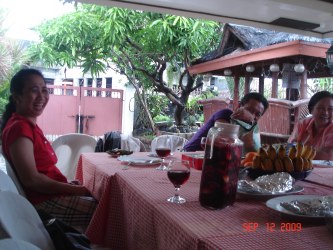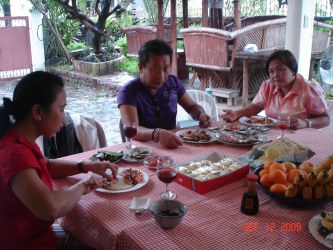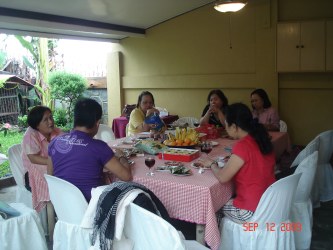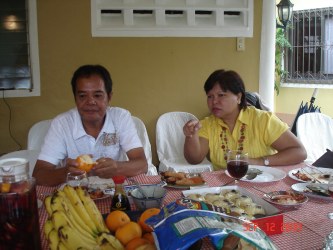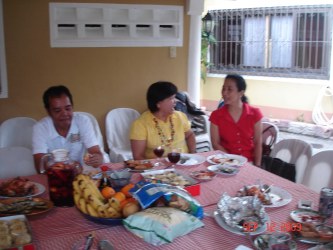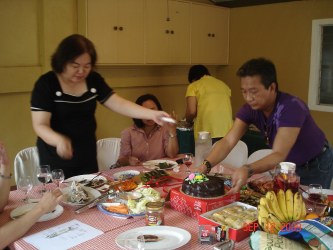 Let the conference begin! The Fish and Seafoods Festival is now open! Fruity Sangria is the drink of the day. Word of the day is KAKI.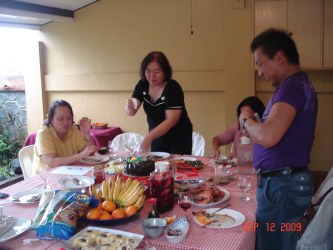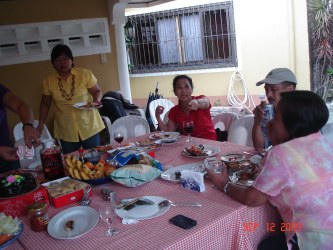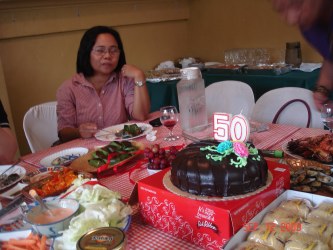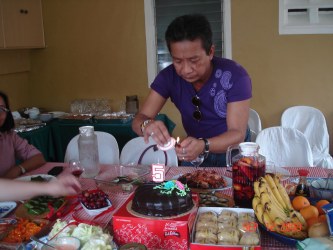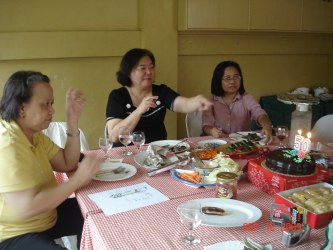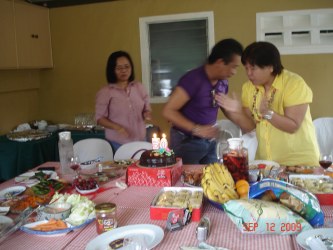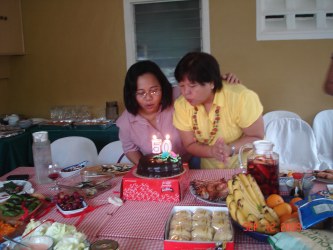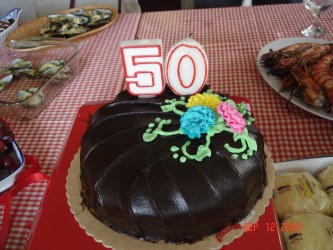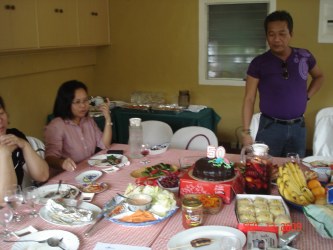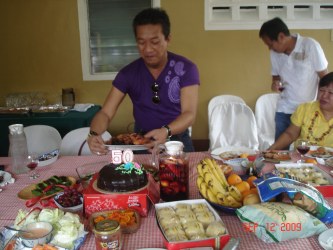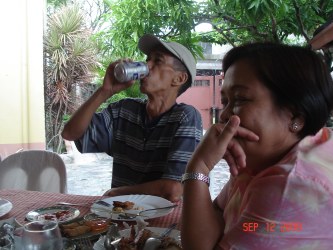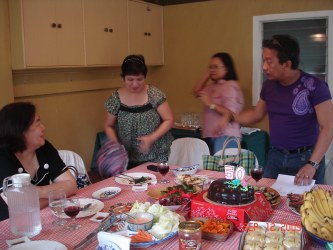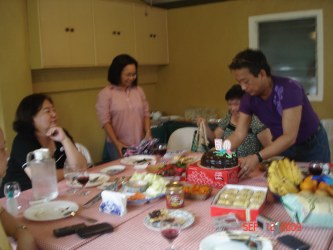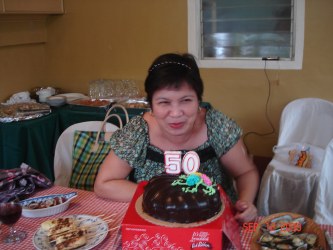 Si Xuxie may dala pang cake at 50-year candle. Tiempo sa mga 2009 celebrants. Blow baby blow! Lina, Lilly and Tessie shared the blowing of candle.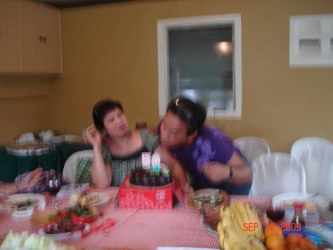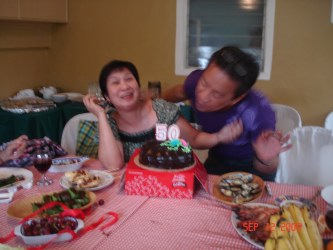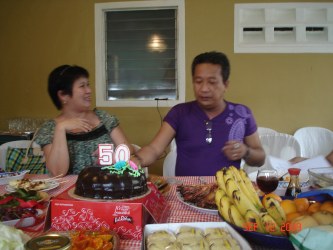 Finally it surfaced...DJ's inner longings for Tessie. Huwag...huwag...huwag dito DJ...let's get a room! It must be the Directors Brew.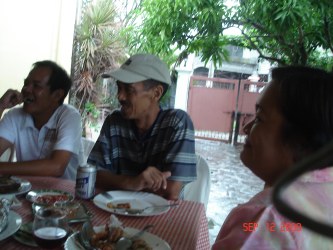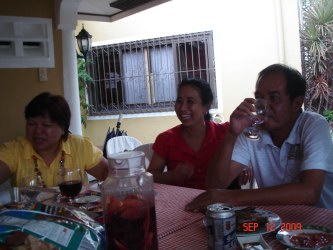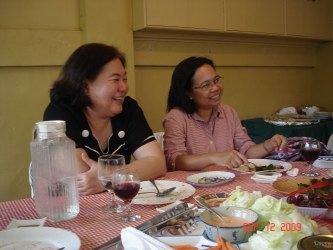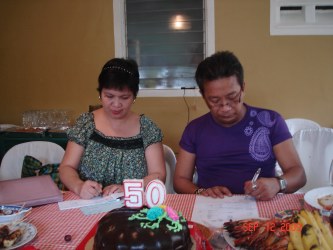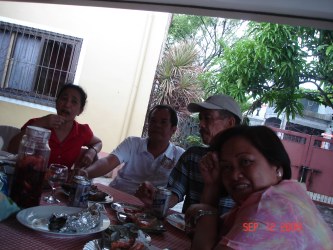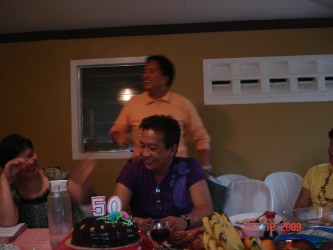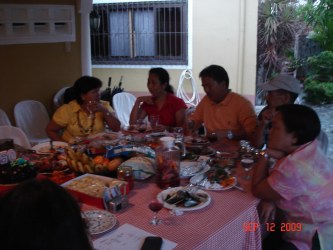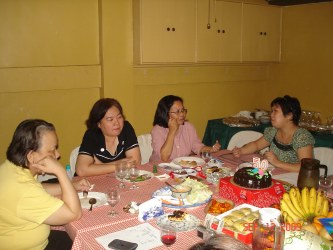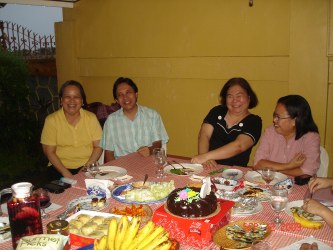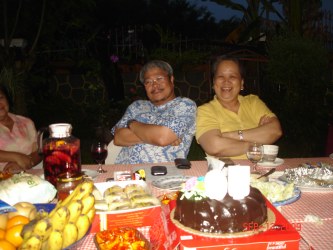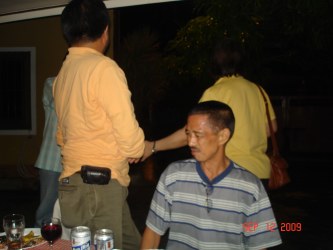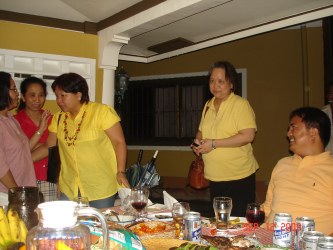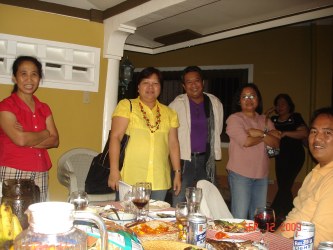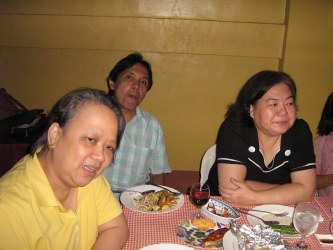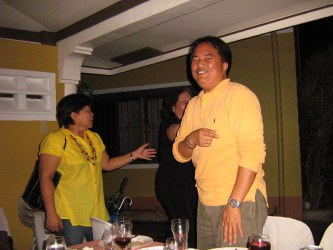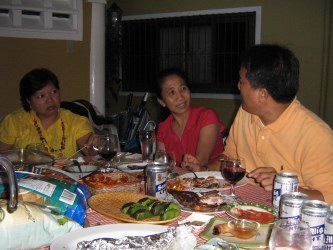 Hindi matapos ang kwento at tawanan kahit na heard several times....si Ed may bagong joks at si Elex may bagong bukol.
As usual nakumpleto na naman ang isang taon ni Al. Katabi niya this year si lab...which is another story for next year.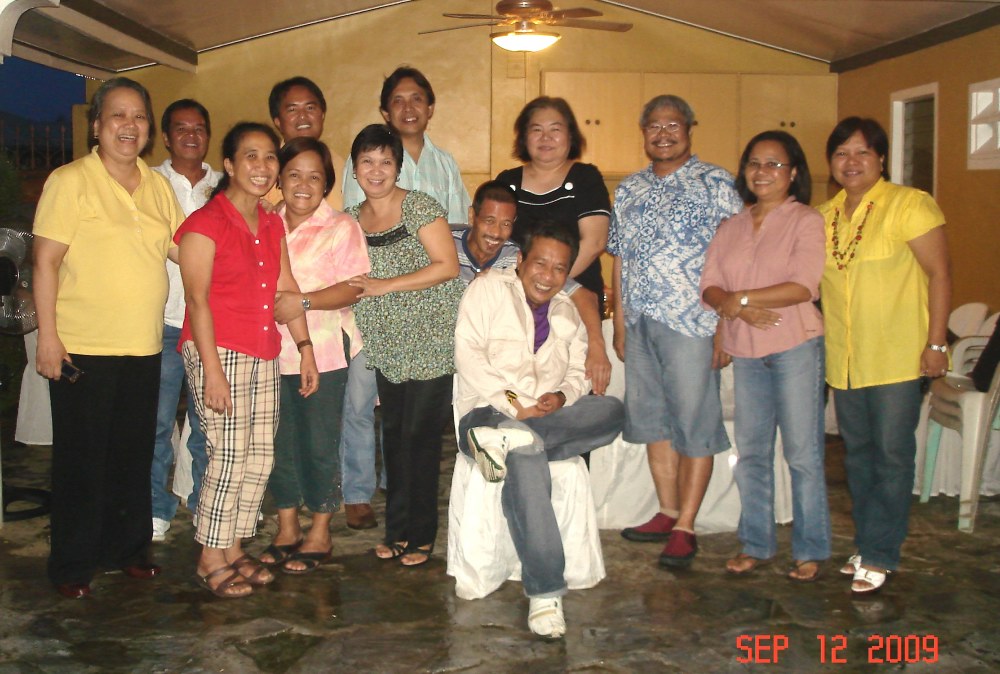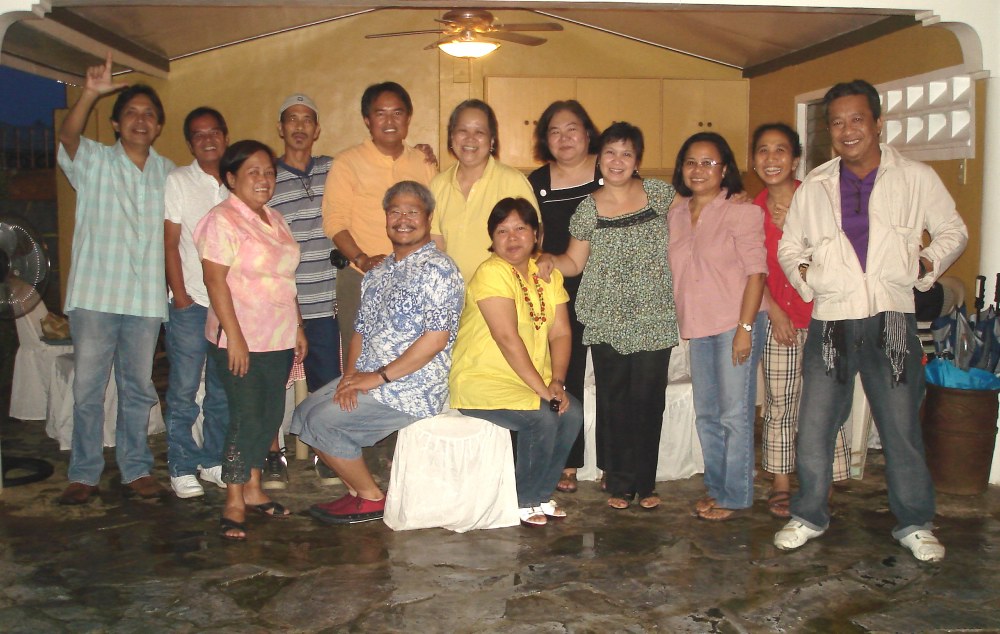 This year's posterity picture to memorialize the 2009 conference. The smiles are still present.
Lilly won this year's retro 1970's get-up prize na 3000 year old na Ming Dynasty vase.
My deepest appreciation for those who took the time and made it to the conference.