September 10, 2005 at Igor's Residence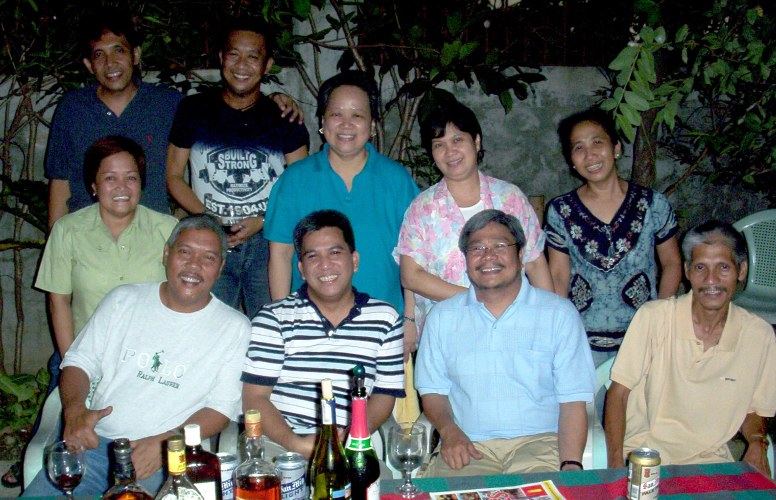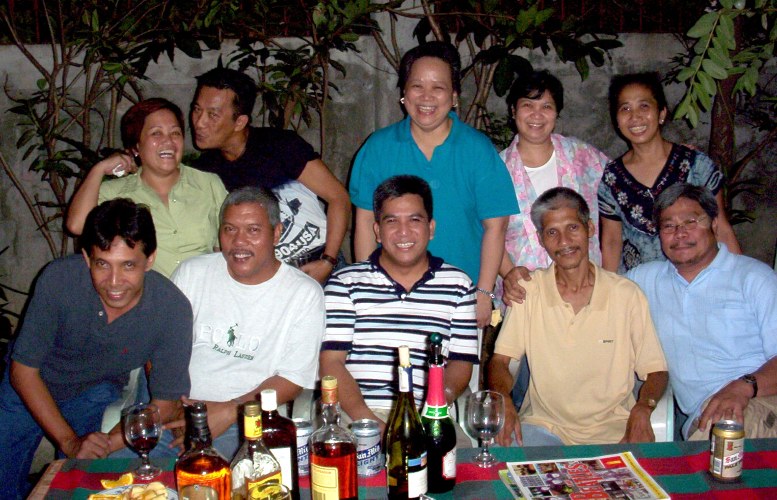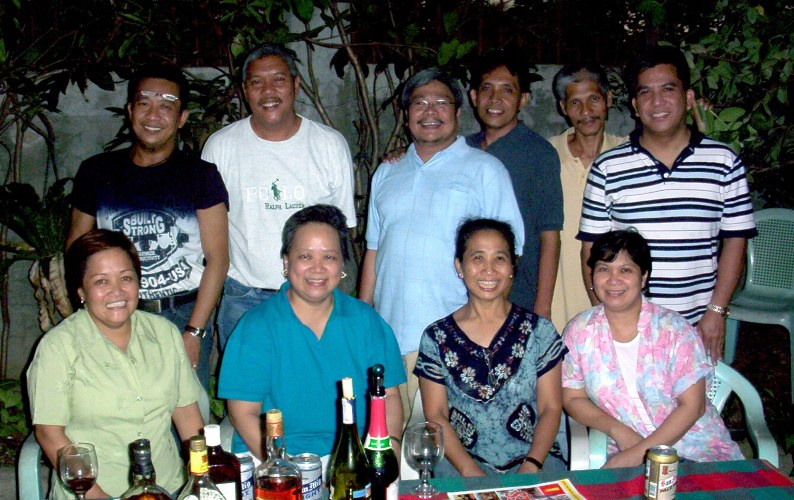 The 5th conference stalwarts. Keeping the Spirit of '75 alive and kicking.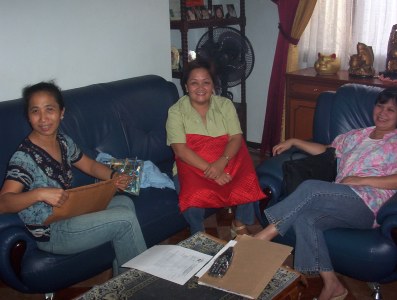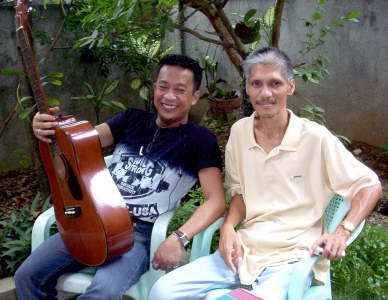 Lounging early birds on the left and the Porwan version of Paul Simon and Art Garfunkel a.k.a. DJ Arnel and Herson.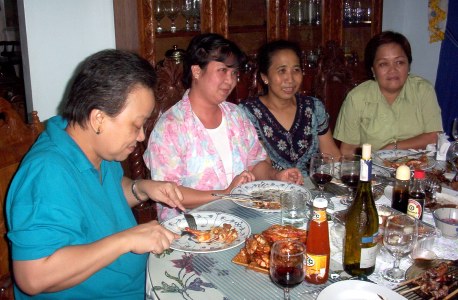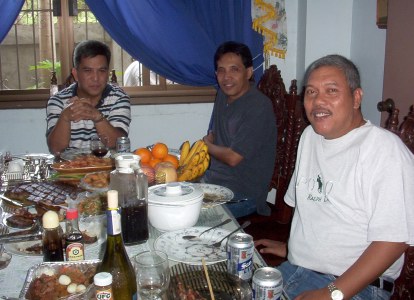 Stocking up before the big chit-chat. Al as always...prim and proper kasi nandiyan si Chang.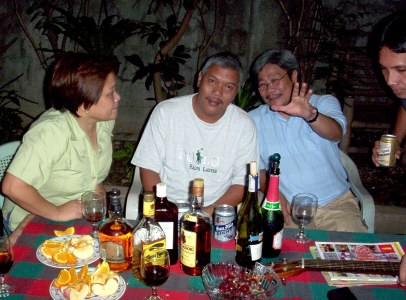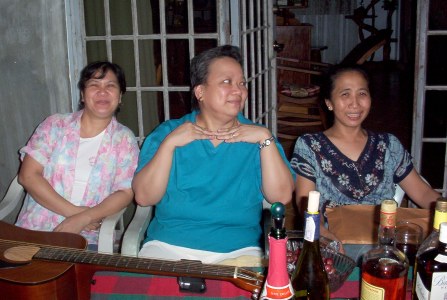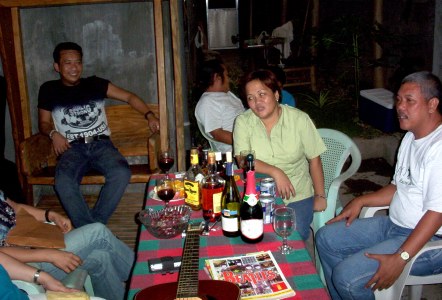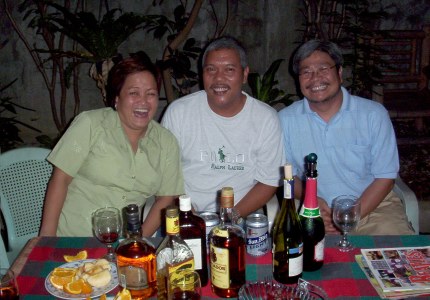 Cute pa rin sila after all these years di bah? Some gry hairs here and there but the kids are alright.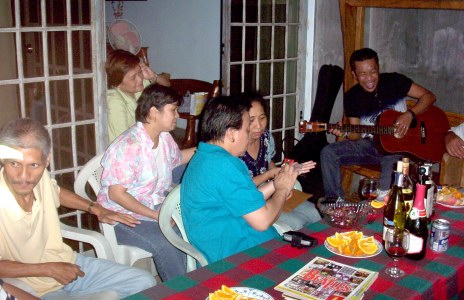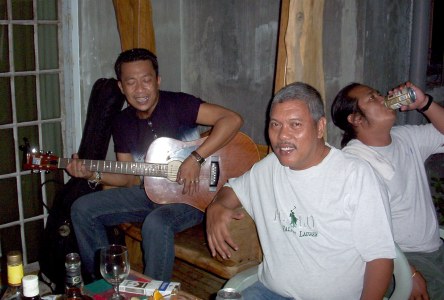 DJ, again in his element, provided the acoustics and the subsequent rains that forced us to go indoors.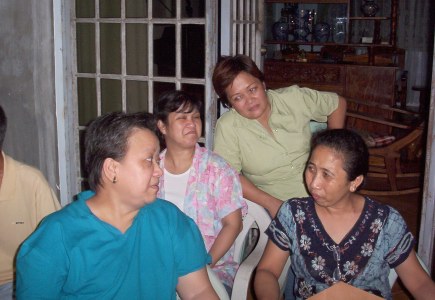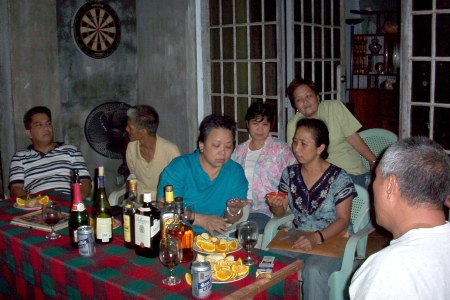 Some business deals were completed. Yolly sold a ton of hematite bracelets during the conference.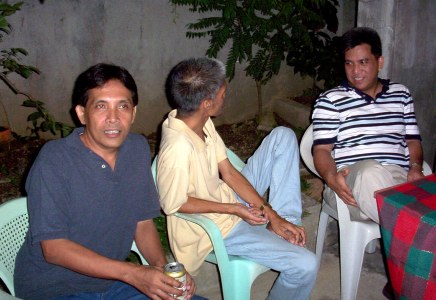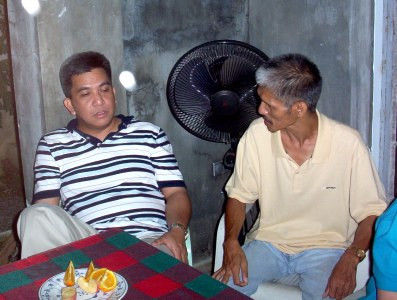 There was even free medical consultations. Kahit lasing na si Dr. J ay nakapag-prescribe pa rin ng mga gamot.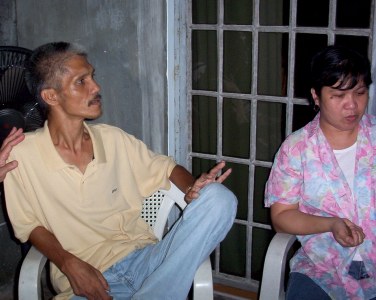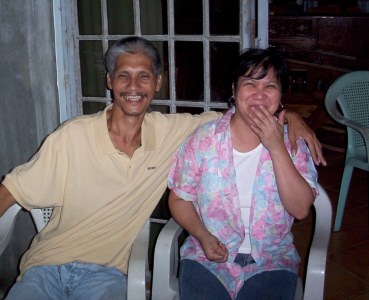 Love comes from the most unexpected places. Nagkatuluyan na rin ang dalawa sa kalaunan.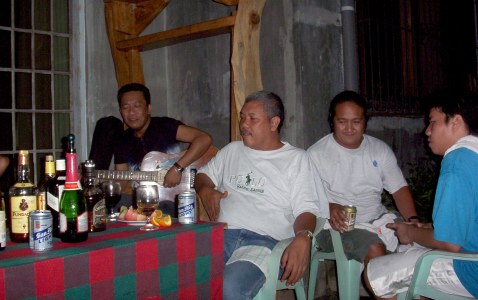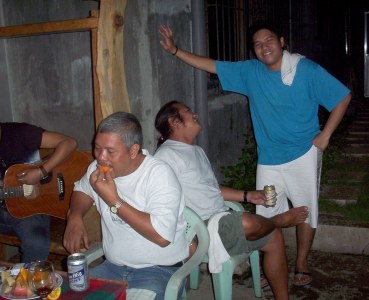 Rafael was also in his element but only beer this time. Meron na siyang chivasphobia after the 3rd conference experience.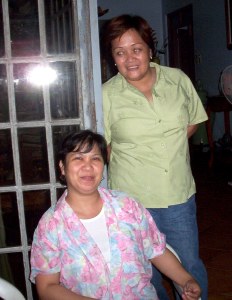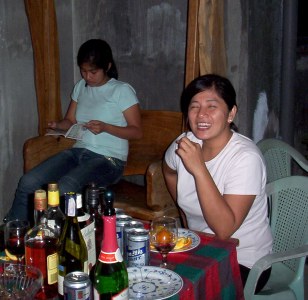 Siempre the girls living in single-blessedness and MSA once again represented by his lovely wife Debbie.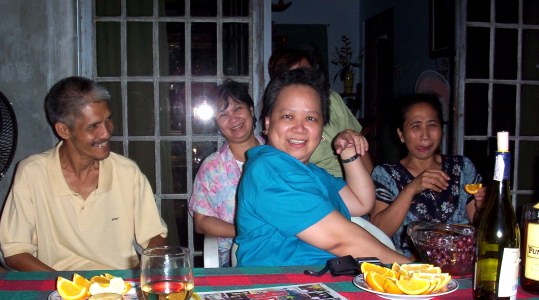 Sayang wala si Pareng Elex to bring the curtain down. So with this picture of Chang we end this digital show.
See you again next year in your best Hawaiian get up. Tessie won the first prize this year.